Click Here for the High Mileage Marauders Calendar of events.


Atlantic Beach Bike Week
May 21-28, 2012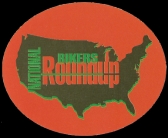 35th Annual National Bikers Roundup to be held in Texas
August 1-5, 2012

8th Annual M.C. Family Picnic Fun and Food!
Saturday August 11, 2012
2pm - Sunset
Sandy Bottom Nature Park
1255 Big Bethel Road
Hampton Va 23666
Lakeside Pavilion
$5 Donation


Directions:
Located at the corner of Hampton Center Roads Parkway (West) and Big Bethel Rd(Rt600).
Take I-64 to exit 261A. Cross over Big Bethel Rd. and the entrance will be on your right.

High Mileage Marauders 8th Anniversary party
Brith Sholom Center
1132 Pickett Rd
Norfolk, VA 23502
August 17, 2012, 9pm - 1am